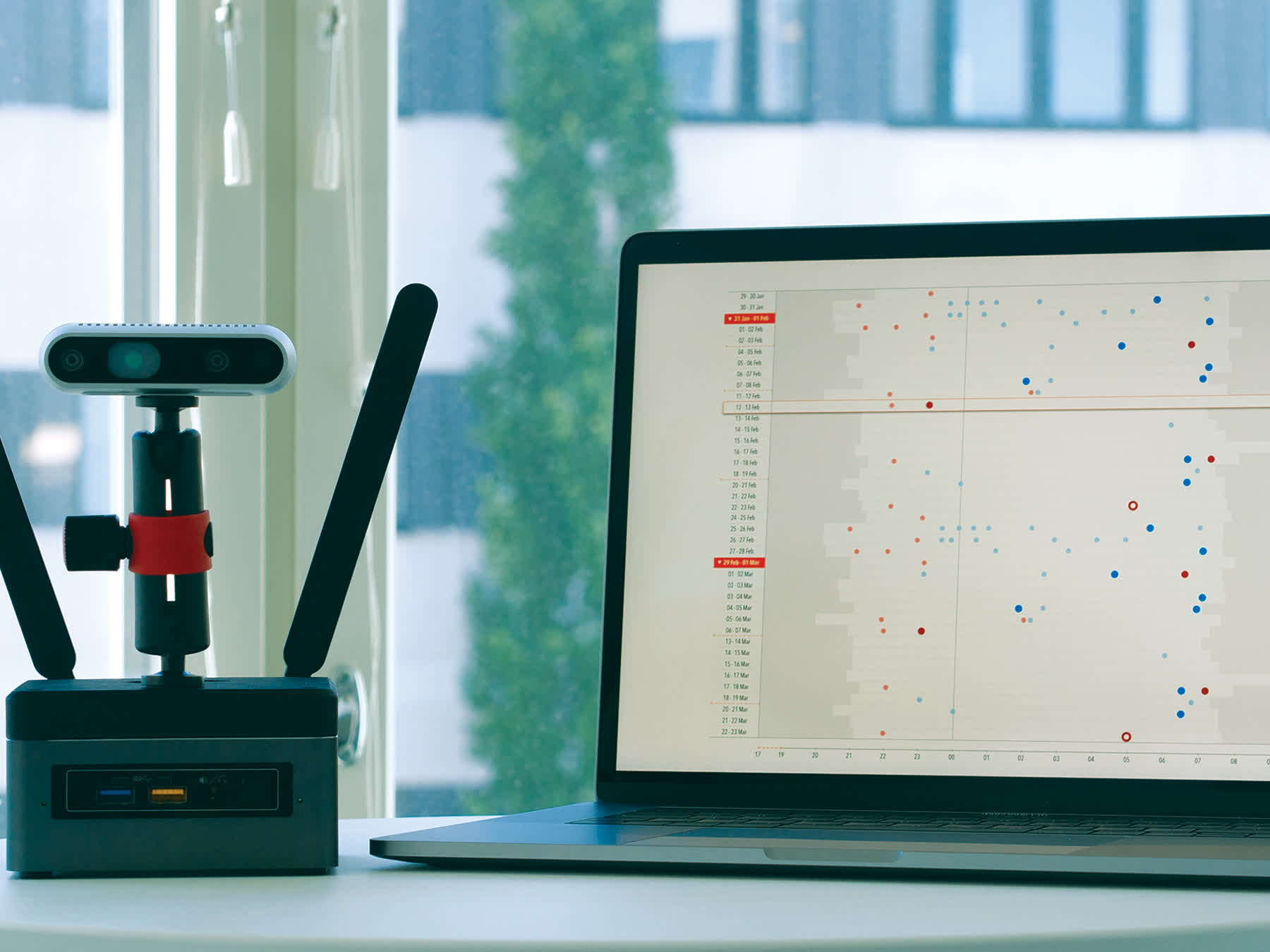 Neuro Event Labs Receives FDA Breakthrough Device Designation for Nelli®, the World's First Automated Video and Audio-Based Seizure Monitoring System
Neuro Event Labs, a global diagnostic company, announced that Nelli® received a Breakthrough Device designation from the U.S. Food and Drug Administration (FDA). The system is designed to automate the identification of seizure events using video, audio and sophisticated software algorithms using artificial intelligence (AI). This is the first Breakthrough Device designation for a seizure diagnostic monitoring system.
¨Seizure identification and quantification are the foundation of any effective treatment plan,¨ said Neuro Event Labs' CEO, Kaapo Annala. ¨Yet, approximately 86% of nocturnal seizures go unnoticed and unreported. How can patients get the treatment they need when so much of their story remains untold?¨
"Unidentified and mischaracterized seizures are problems that neurologists face every day,¨ said Dr. Jacqueline French, Professor of Neurology at NYU Grossman School of Medicine and Chief Medical & Innovation Officer of the Epilepsy Foundation. ¨We need more innovative diagnostic tools to get to market faster so that we can detect seizures accurately and, therefore, improve clinical care and conduct more efficient clinical trials."
¨For a seizure monitoring system to be effective, it must be easy for patients to use,¨ said Jukka Peltola, M.D., PhD, Medical Director & Co-founder of Neuro Event Labs. Peltola continued, ¨With Nelli, patients don't have to wear anything. They just have to turn on the camera and Nelli does the rest, automatically for both the patient and the physician. From capturing the seizure to automated classification, Nelli streamlines the diagnostic process. Quicker results means faster time to treat for the patient.¨
Nelli offers advantages over types of other monitoring systems. EEG-based systems are only practical for short monitoring periods, can be expensive, and have low yield. Wearable systems are limited to only the more severe seizure types. As a video-based system, Nelli can monitor for additional seizure types over weeks or months.
Peltola continued, ¨The more kinds of seizures a patient has, the more complex their case is. Now I can get a clean, simple report that quantifies and qualifies the seizures my patients experience in their home. I can also analyze their seizure patterns and make more patient-specific treatment plans. Also, thanks to the video recording, I can see the events that are in the report. Interactive Nelli Reports give the physician more certainty in the prescribed treatment and the effectiveness it is in treating epilepsy syndromes.¨
Annala concluded, ¨Nelli's Breakthrough Designation gives us additional momentum to launching the product to the US market. We are currently enrolling patients for our pivotal trial in the US to support our 510(k) application. Everyone deserves to be in control of their life. With tomorrow being SUDEP Action Day, I want to let the epilepsy community know that we are working hard to bring a unique and breakthrough product to market to give them a chance to take back control of theirs.¨