Smart solution for seizure detection, combining AI and human expertise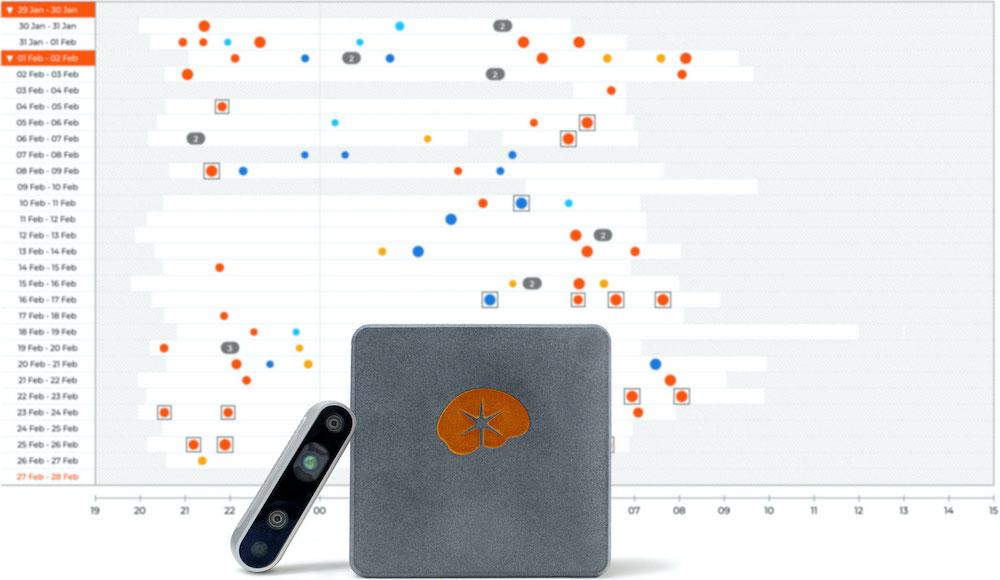 See
Fast and accurate seizure detection at home and in the hospital
Learn
Objective and easy-to-use data provided by AI and reviewed by a human expert
Improve
Better diagnostics and improved follow up
Nelli® analyses and quantifies motion and sound activity that suggest seizure behavior in adults and children.
Nelli® consists of a Personal Recording Unit (PRU) with camera and microphone, a cloud-based server for patient data analysis and a web-based dashboard for viewing the results remotely.
Video and audio recordings of the patient are captured at home or in a healthcare facility. Relevant motions and sounds are analysed by trained AI algorithms and lead to a interactive report and scattergram that can be reviewed by the physician.
Research supports accuracy of seizure detection
In a study comparing Nelli® to VEEG in 90 patients
86-100%

Sensitivity1

0.0-0.2

False positive rate1
1 Data on file, depends on seizure type
In a study with 99 patients, using Nelli® lead to
91%

Significant clinical impact2

61%

Cost reduction2

82%

Changed treatment plans2
2 Data on file