The typical cases when Nelli® is used
Confirmed epilepsy
To find out the patient's current condition and help to adjust the treatment when needed.
Suspected epilepsy
Helping to find out if epileptic or non-epileptic events occur at night.
Upcoming intervention
To find out the patient's condition before and after a medical intervention.
What happens during a Nelli® examination?
The physician prescribes a Nelli® examination for a patient.
A Nelli® examination can be done at patient's home or at the hospital.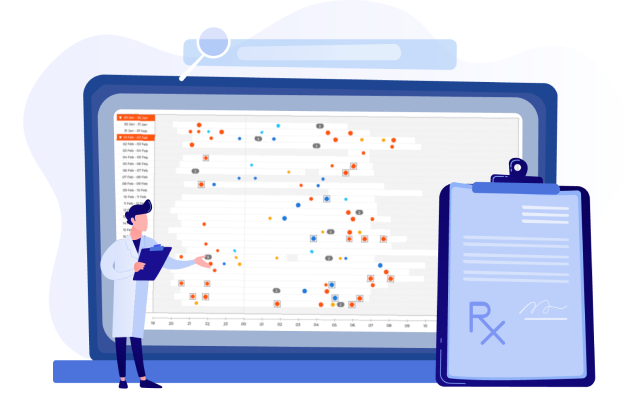 What patients are saying about Nelli®
Being able to avoid hospitalization and other invasive monitoring, like electrodes, was fantastic for our five-year old daughter!

Sandra

The device was very easy to use.

Jarmo

Monitoring was a lot of help to both me and my doctor, and it didn't hurt anyone.

Joel

For seventeen years we weren't sure which disease I had, this was resolved thanks to Nelli®.

Krista
94%
of patients consider Nelli®
to be easy to use
97.8%
of patients
recommend Nelli®
Based on survey with 95 patients
Nelli® helped find the right treatment for Martta
Supported by