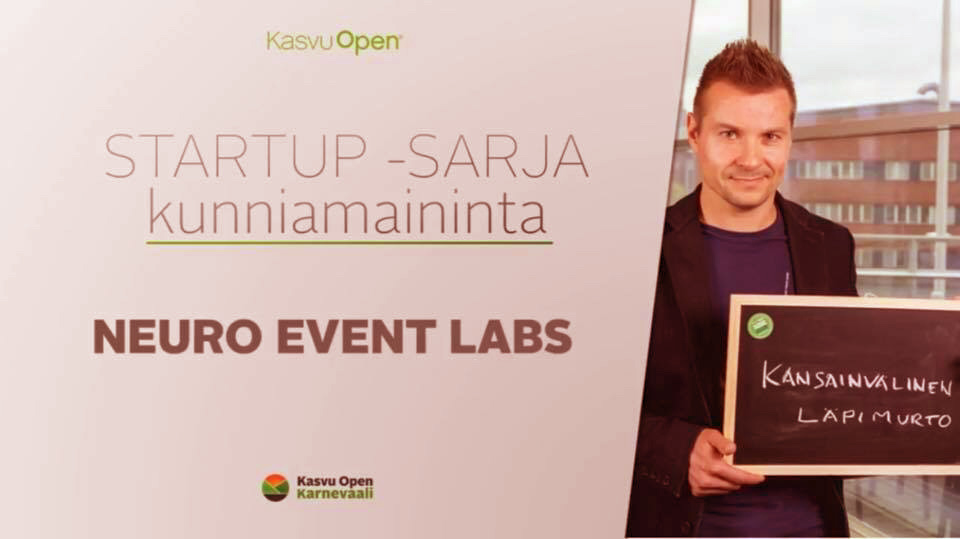 NEL triumphs in country-wide business competition
Neuro Event Labs' CEO Kaapo Annala pitched this week in Finland's biggest company growth challenge, Kasvu Open. After making it to the top-10 finale (out of 839 companies), Neuro Event Labs took second place in the start-up series, as well as being voted the "audience choice" in a landslide victory.
Neuro Event Labs showed the judges technology that has been proven to work, and the panel appreciated the existence of an established customer base. The judges saw an innovative solution to a real problem, with many possible future use cases.
Read more from STT and Kauppalehti (articles in Finnish).