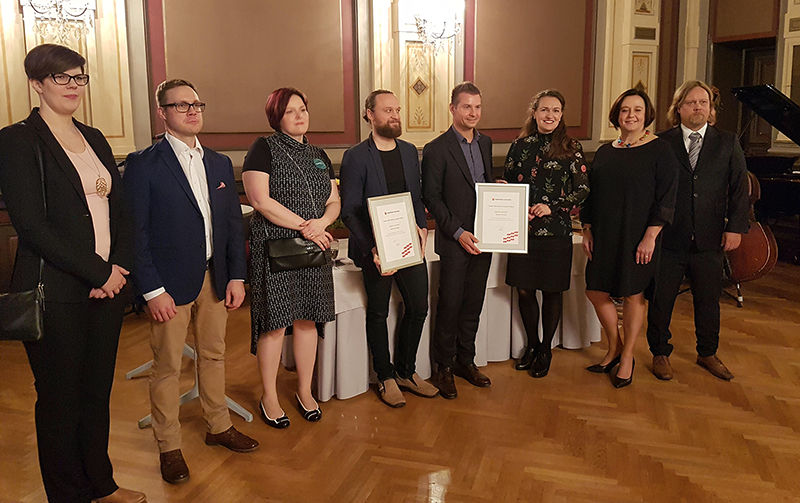 Tampere 2018 Innovation Award
The Neuro Event Labs leadership team has been selected as the winner of the 2018 Tampere City Innovation Award. The selection committee highlighted the team's innovative solution utilizing the latest computer vision and machine learning technologies, combining those technologies to solve real problems in epilepsy. Neuro Event Labs' product, Nelli, helps doctors to better diagnose and monitor patients, especially in home environments as part of the patient's normal life. Objective and automatic epilepsy monitoring enables in-home observations with few constraints, making it possible to tailor a personalized treatment for each patient.
Read more about the 2018 Tampere City Innovation Award here (article in Finnish).