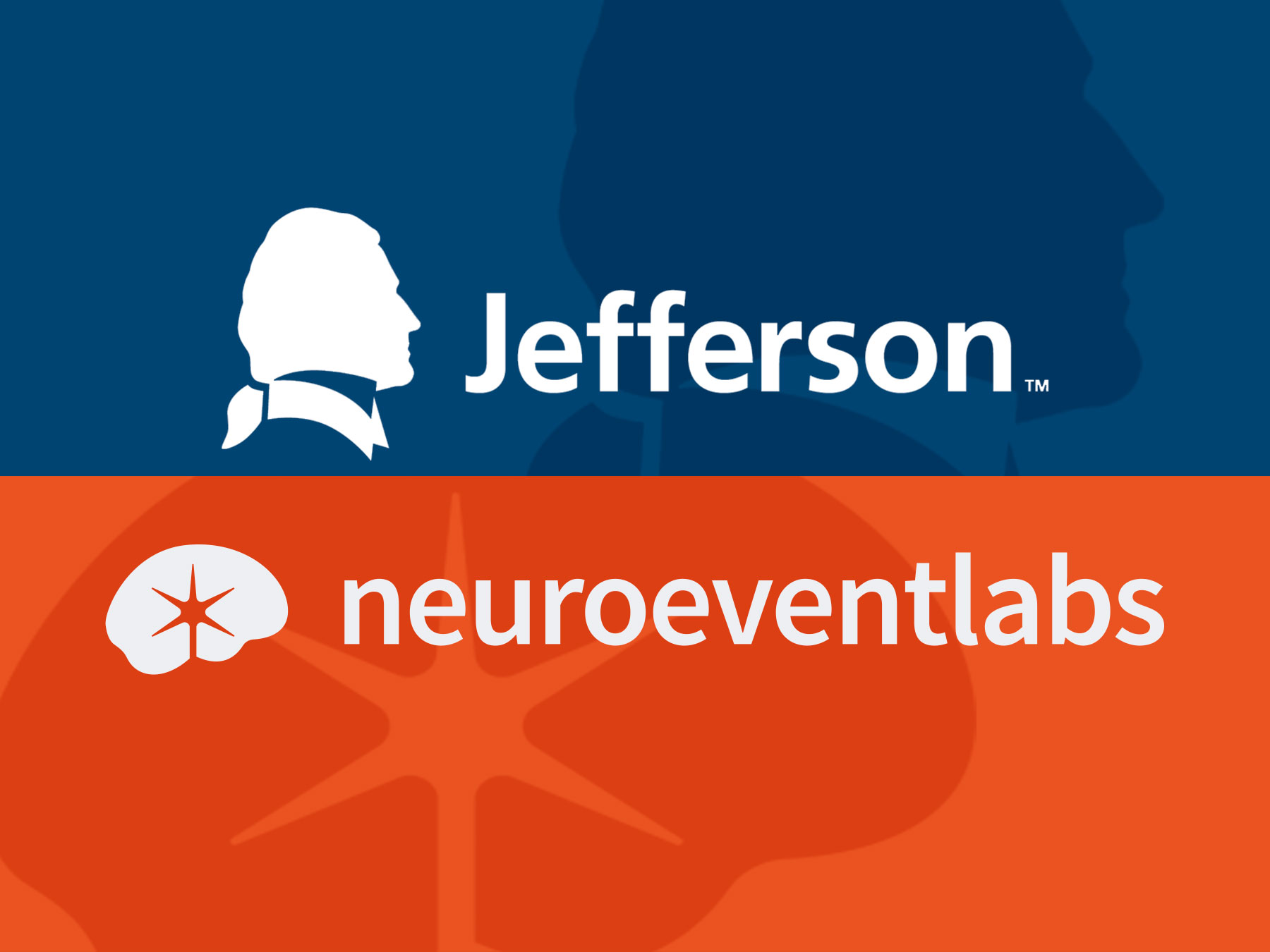 Neuro Event Labs signs strategic partnership with Jefferson Health to introduce AI neurology tool Nelli™ in the United States
Neuro Event Labs' AI tool Nelli™ has the potential to improve treatment for thousands of patients suffering from epilepsy and other neurological conditions.
JANUARY 31, 2020
Tampere, FIN; Philadelphia, USA: 31 January 2020: Neuro Event Labs Oy, the Finnish clinical AI technology company, announces today that it has signed a non-exclusive strategic partnership with Jefferson Health. The collaboration aims to demonstrate the clinical and health economic benefits of Neuro Event Labs' Nelli™ AI in the Jefferson Health system. Nelli™ is an AI-powered diagnostics product for clinical neurology, with an initial focus on difficult to treat epilepsy.
Under the terms of the agreement, Neuro Event Labs and Jefferson Health's Department of Neurology will collaborate on a multi-phase evaluation within Jefferson Health hospitals in Philadelphia. Neuro Event Labs will provide analytics, using its proprietary clinical AI technology integrated with Jefferson Health's workflows in epilepsy. After the evaluation, the intent is to roll out daily clinical usage of Nelli™ across Jefferson Health hospitals.
Commenting on today's announcement, Kaapo Annala, CEO of Neuro Event Labs, said: "We are delighted to be working with one of the fastest growing and most innovative healthcare providers in the United States to introduce Nelli™, a product that was invented in Finland and has proven to be effective in several European university hospitals. We are looking forward to a long partnership with Jefferson Health to leverage Neuro Event Labs' data- and AI-driven innovations in neurology for the benefit of patients."
"Creative collaborations across the globe will speed the future of augmented intelligence in healthcare," said Stephen Klasko, MD, CEO and President of Jefferson Health. "As a physician, I'm especially delighted that Jefferson Health will work with Neuro Event Labs from Finland to aid in the treatment of both acute and refractory epilepsy patients."