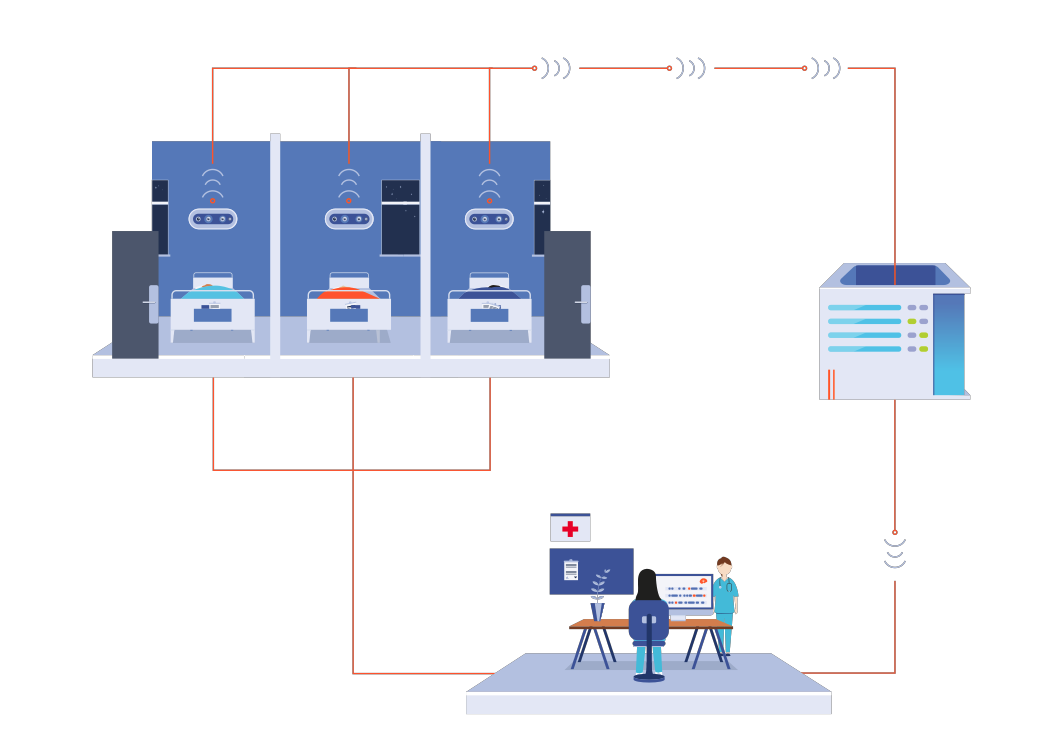 Neuro Event Labs signs contract with Filadelfia Epilepsy Hospital in Denmark to implement the Nelli Pro in hospital AI powered monitoring of patients across all patient beds.
Neuro Event Labs is proud to announce that it has signed a partnership agreement with Filadelfia Epilepsy Hospital in Dianalund, Denmark for the implementation of the Nelli Pro monitoring system. The contract covers the implementation and usage of Nelli Pro across all 46 hospital beds at Dianalund for pediatric, adult and epilepsy monitoring units. This agreement period is 5 years and strengthens the existing relationship between Neuro Event Labs and Filadelfia Epilepsy Hospital.
The partnership agreement led by Mads Henrik Ravnborg medical director of Filadelfia Epilepsy Hospital and Glen Fotland Chief Commercial Officer of Neuro Event Labs marks a significant milestone in the development of AI powered solutions for healthcare. Leveraging technology to alleviate and improve the care of patients whilst in hospital is expected to have lasting impacts on patients, their families and as well as the hospital infrastructure. Partnering with Filadelfia Epilepsy Hospital brings a wealth of front line experience. The team at Filadelfia is internationally renowned for their work on seizure detection and respected for their deep focus on patients with epilepsy. Both parties in the contract share common values related to advancing care for patients with epilepsy.
Nelli Pro has been developed in order to meet the needs of hospitals for improved monitoring systems which can assist staff to identify and respond to the needs of patients suffering from epilepsy. Nelli Pro is designed to collect audio and visual data from patients in their beds and processes that data through the Nelli Pro proprietary algorithms to provide notifications to staff members of potential events and seizures that need attention. The Nelli Pro software is designed to handle many patients at once and provides a clear overview of all patients in one screen.
Additionally, Nelli Pro has the capability to provide on demand, automated reviews of events for consideration by the medical team as they work to understand the characterisation of seizures and events in their daily practice.
Nelli Pro has been a natural development for Neuro Event Labs whose product Nelli Home has been adopted by neurologists all over the world for the characterisation of seizures and events in the home environment.
"This contract is a milestone in the development of the company and takes us one step further on our mission to help patients whose lives are touched by epilepsy by building tools which help the doctor to see seizures clearly." CCO – Glen Fotland.
"We expect Nelli Pro to become a game changer in our patient safety management and wireless seizure control monitoring" Medical Director, Filadelfia Danish Epilepsy Center - Mads Ravnborg.